Venue
After the good experiences in 2011 we have chosen Urania Berlin as our "new and old" venue for BERLIN BUZZWORDS 2012. In addition to the last year we have added two more rooms to welcome all attendees and to maximise the space for interaction and communication throughout the conference. With every year Berlin Buzzwords has expanded and established itself as one of the leading conferences focussing on issues of scalable search, data-analysis in the cloud and NoSQL-databases in Europe. To give you a glimpse of what is waiting for you this year, check out the pictures of the new session rooms at Urania: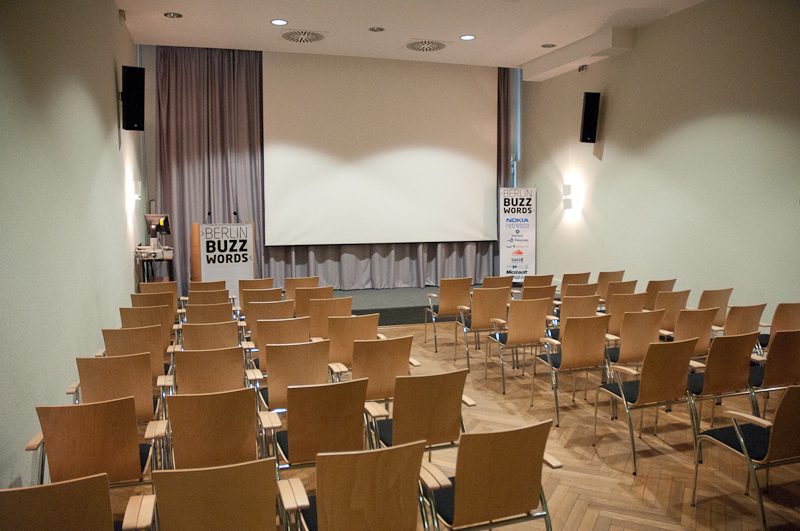 We are happy to be able to run Berlin Buzzwords for a 2nd time at Urania Berlin which is located right in the heart of busy Schöneberg. For those who love good German beer or want to get to know a typical Berlin "Kiez", the vibrant nightlife districts Kreuzberg and Friedrichshain are nearby and can be reached easily with a direct U1 connection. If you prefer shopping, you should check out Kurfürstendamm and Tauentzienstraße around the corner. If you are after a relaxing afternoon, head north to Tiergarten. For those interested in Berlin culture and history: Most tourist attractions including Brandenburger Tor and Berlin Reichstag are close as well.
Founded in 1888, Urania is an event and science centre where news from different areas like natural sciences and humanities are presented to the public. Therefore it is a natural fit for Berlin Buzzwords, a conference that has the goal of bringing together developers, scientists, and analysts working on innovative technologies for storing, analysing and searching today's massive amounts of digital data.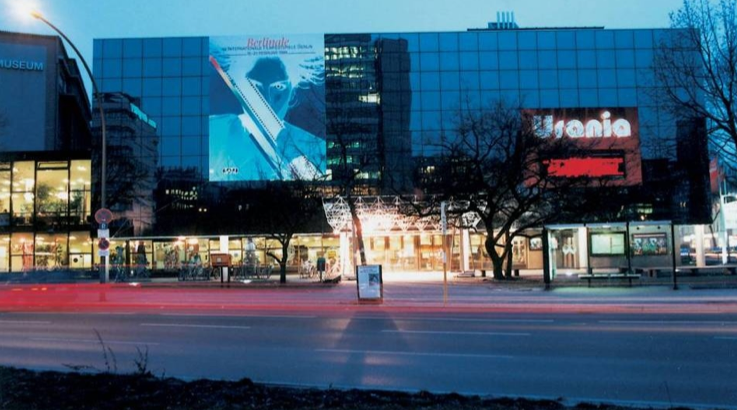 We are looking forward to meeting you in June at Urania Berlin for a great Berlin Buzzwords 2012 conference.